DART hackathon at the Hub, Tel Aviv
Last week, Google organized a worldwide hackathon to promote DART. In India, Japan, the US or South-Korea, it went something something like that: a speaker would introduce the DART language, the audience would split up in teams and hack away over the weekend. In that regard, Tel-Aviv was no exception. What is notable though is that we were blessed with Gilad Bracha in the role of the speaker. The man is an éminence grise in the field of programming languages, and what's more, graced with exceptional didactic skills. Just watch any of the recorded talks (youtube) if you need proof. The man is a born teacher, and just showers sheer intelligence and expertise on captivated audiences.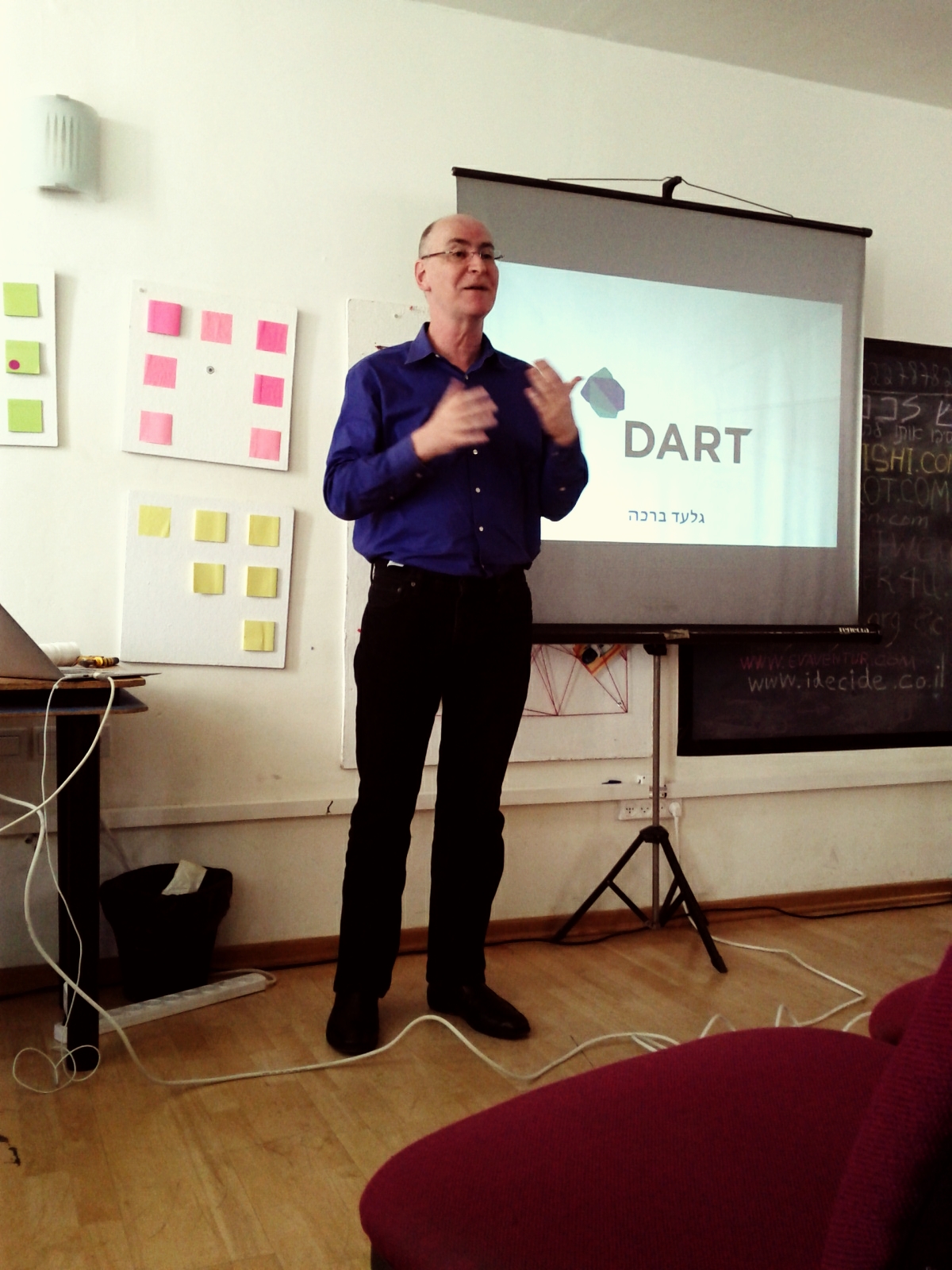 DART the language looks and feels familiar if you know java or C#, it has an interesting optional type system and a concurrency model inspired from Erlang's actors. It makes more sense than Javascript, but that is stating the obvious. Google's intention with DART is to make web development a better experience, or to augment their control over the web, depending on where Google stands on your inner conspiracy meter. Needless to say, Google is swimming against the current here, upsetting lots of players in the industry, but it has done an incredible job in putting together an elite team: Lars Bak, Joshua Bloch, Kasper Lund, Gilad Bracha… What a cast, indeed.
On the whole, I feel it's too early to place your bets, but DART will stay on my radar. As for the hackathon, it was hard for me to focus on the task at hand with a presence as fascinating and gracious as Gilad's. On presentation day, I somehow managed not to arrive empty-handed, showing my Josef Müller-Brockman homage that I had ported from Javascript in an uneventful—but isn't that what we want?—one hour hacking session at home. Get the DART code on my github repo.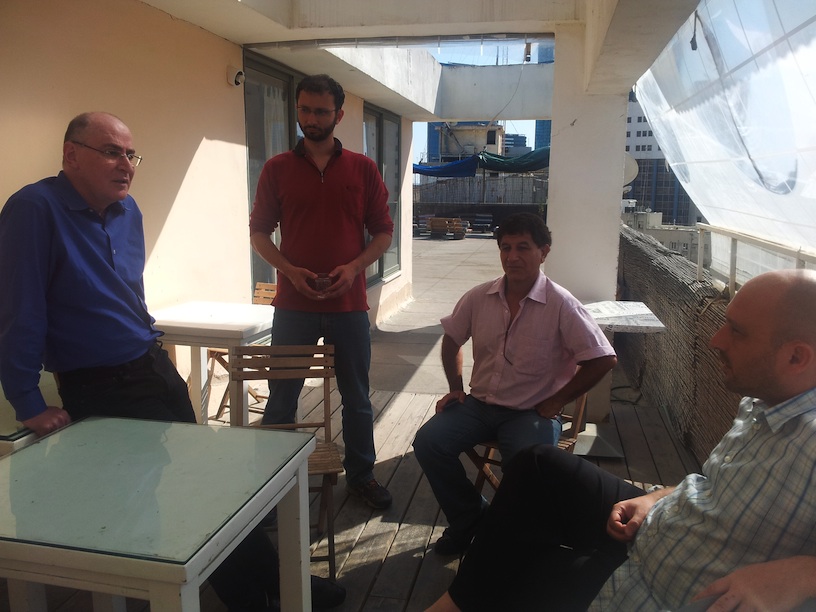 P.S. Follow me on Twitter.
Daniel Szmulewicz
07 May 2012